WAIT! Would you like a chance to get the Ultimate Word Press theme we personally use?
Dear Content Gorilla member,
How would like the 'hands down' the best wordpress theme to monetize all that traffic you get from the Content Gorilla?
Check this out below...
Your Eyes Will Burn With Excitement When You See The Amount Of Click Throughs, Sales And Leads That The Content Gorilla Will Suck In
The game has changed. Ever since Google brought in Penguin & Panda, 99% of niche marketers felt that Google was sucking the lifeblood from their business.
If your site has incorrect ad placement, poor optimization and a design that doesn't improve reader retention then you're going to get burned.
It's no longer good enough just to get visitors onto your website, you need to keep them there.
The Ultimate Content Gorilla Theme Will Improve Your Search Engine Rankings And Keep Visitors On Your Site Longer…
For A Limited Time Only You Can Get Your Hands On The Ultimate Content Gorilla Theme At Our Our Customer Only Price
Multi-Site & Developer License Included With Your Crazy Low One Time Investment!
If your order the Ultimate Content Gorilla theme from this special page today, we'll even include multi-site and developer's license at no extra cost!

That means you can...
Use the Ultimate Content Gorilla Theme on as many of your own blogs as you like - existing and future ones!


You can even use it on blogs you build for clients or on blogs you flip for profit!
You will certainly not see multi and dev. license included at this low a price ever again!
Fast Action Bonus: Gorilla Link Builder (First 50 Customers Only)
Imagine never having to think about building links again…
Imagine every post you made had TRUSTED AUTHORATIVE sites linking to YOU…
Imagine this happening on auto-pilot…
That is exactly what the Gorilla Link Builder will do… With only a few minutes set up time you can literally install and forget about it…
EVERYTIME bit of content you ever post in future will have AUTHORITY links pointing to it…
In-case you are wondering… this is the effect it can have on your traffic
Will it happen for every site you build… of course not… BUT….
You only need for it to happen to one site to make thousands of dollars in a single day…
Ok so how does it work…
Step One: You sign up for a bunch of authority sites
Step Two: You enter in your username and password for each of these sites
Step Three: Every post you make will now be syndicated across all of these authority sites
This is available only to the first 50 customers then we are pulling it off the market…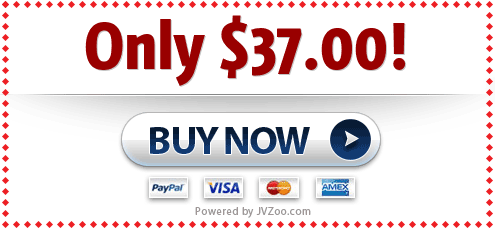 No Thanks - I don't want the theme or authority link builder